Qfiling 3.0
How Qfiling works
When using QNAP NAS as centralized file storage, being able to efficiently organize files is a fundamental principle for everyday management and usage. But when faced with a huge number of files spread across multiple folders, it becomes increasingly harder, more time consuming, and frustrating to categorize and archive them. With Qfiling organizing files is now automatic and efficient.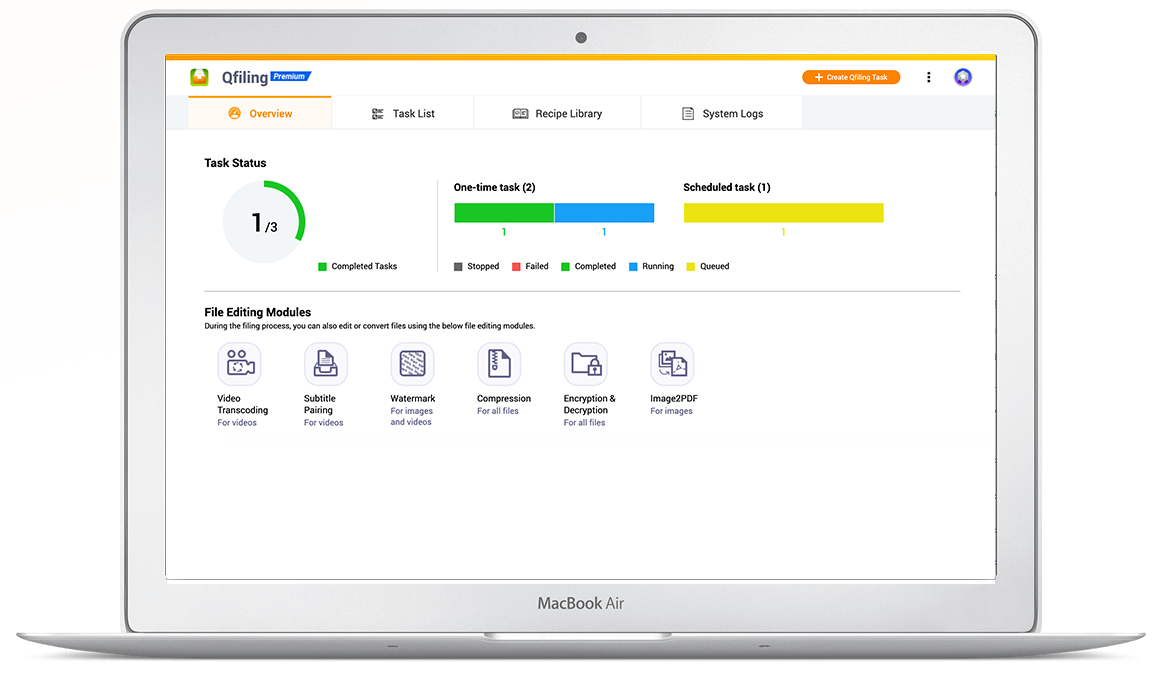 Create your Qfiling rules in 3 steps
Qfiling provides an intuitive interface for creating custom file organization rules. Simply use the filters to find the files you need, select editing modules, choose a file destination, set the file structure and - voilà - all done!
Step 1
Qfiling provides various filters to determine files to organize, including file name, file size, modified date and more (several criteria require the Qsirch app).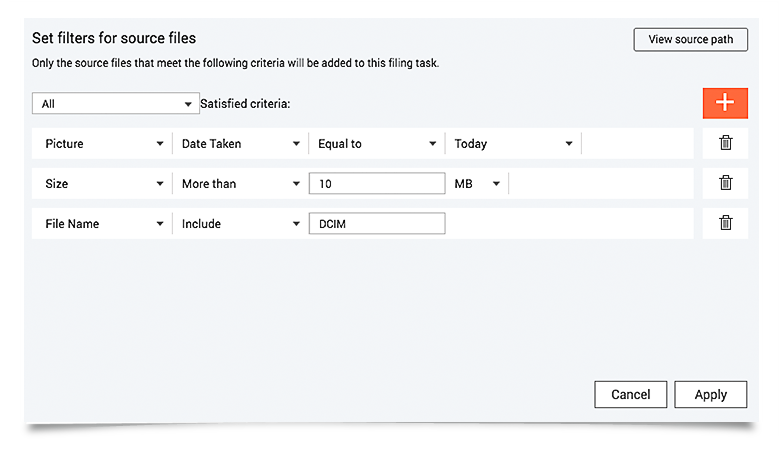 Step 2
Use editing modules to automate editing tasks throughout the file organization process, including video transcoding, encryption/decryption, compression and more.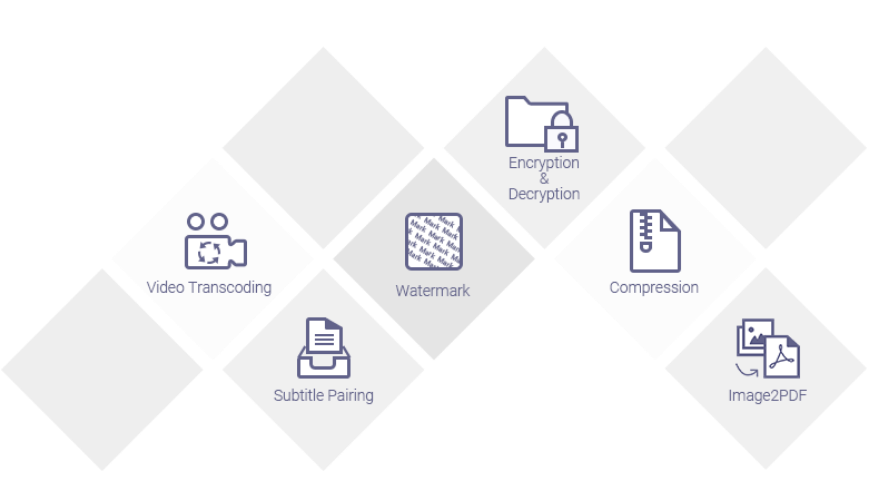 Step 3
Set the destination path, folder structure, and add more options (such as renaming all the files) and your files will be organized to the right folder.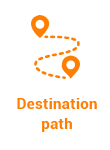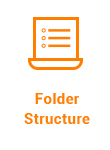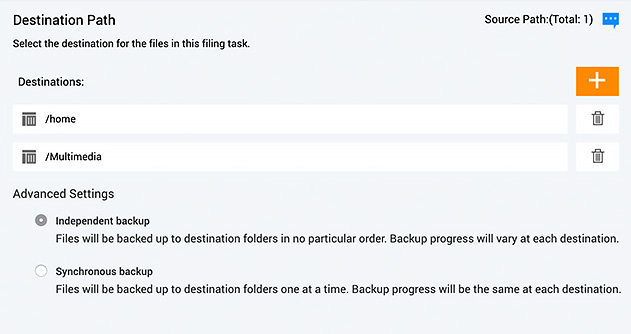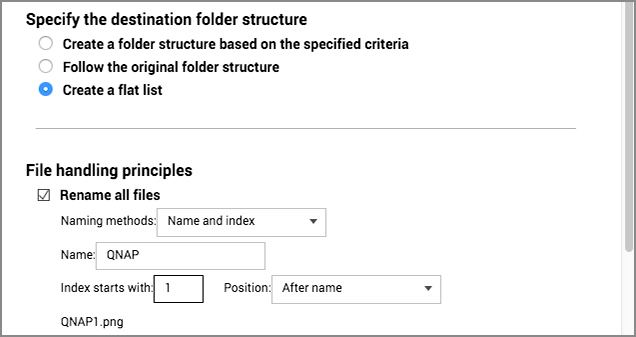 Not only file organizing but also smart recycling
Select the source path and use filter criteria (such as key words in the file name, file size, modified date, and more) to instantly move filtered files to the Recycle Bin (several criteria require the Qsirch app).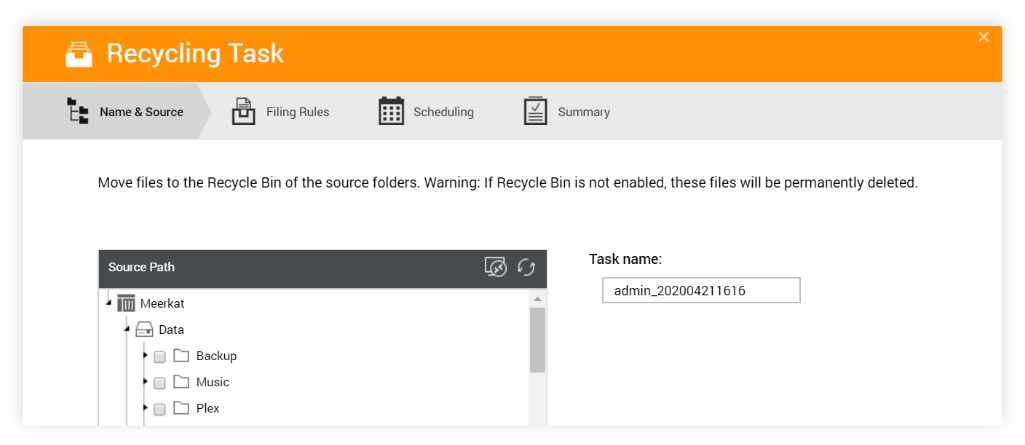 Categorize and file
Qfiling includes categories for images, videos, music, documents, and emails. After setting up Qfiling, files in selected folders will be automatically archived into dedicated folders based on their category.
Schedule and results
You can set hourly, daily, weekly or monthly filing schedules. Qfiling will automatically process filing tasks in the background.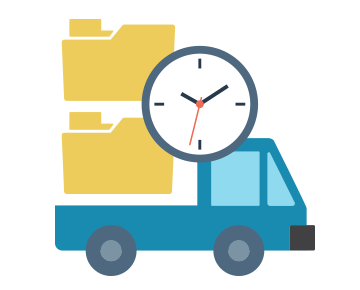 Flexible file transfer
Qfiling not only works on the local NAS, but also reaches external storage devices, remote NAS, and mounted cloud storage space (using HybridMount). Only selected categories will be backed up/moved to the destination.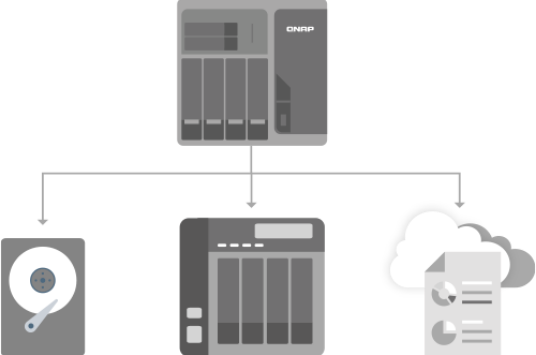 Supports Qsirch and QuMagie apps to well archive files
Qsirch 5.0

Use Qfiling directly in Qsirch 5.0 to perform one-time or automatic archival tasks based on your search criteria.

QuMagie 1.3

AI albums created in QuMagie 1.3 work with Qfiling, simplifying the organization of huge photo collections.
Use Qfiling now for these benefits
Fast

Quickly and easily complete all the settings in just a few clicks.

Organized

Files are well-organized and archived based on your settings.

Productivity

Organizing files becomes automatic and periodic without needing any extra effort or time.

Management

Keeping files organized simplifies file management and makes it easy to find and use desired files.