Build Your Powerful
Home Lab with QNAP
QNAP provides extensive features and functionality you need to build a powerul home lab environment.
Your Entire Digital Library on Any Device
Empower your Home Media Hub with QNAP NAS. Use Video and Music Station to play all of your content, and access it anywhere. When you want to watch your movies, Qmedia for Roku and AppleTV makes it easy . Even stream directly to your Chromecast, Amazon FireTV, Xbox, and PlayStation. Plex Media Server is fully supported to bring you an even more robust Home Media Experience. Leverage QNAP's expansive storage capacity to build a home for all your content.

QNAP NAS Powering Your Smart Home
Power your Smart Home using QNAP, Alexa, and IFTTT, which allows users to link various Internet-connected devices/services to create simple but powerful cross-app workflows. QNAP applets for IFTTT include automatically backing up your FB or IG photos on your NAS after posting, saving all your Tweets to text on your NAS, backing up your Dropbox files to your QNAP, and other cool applets.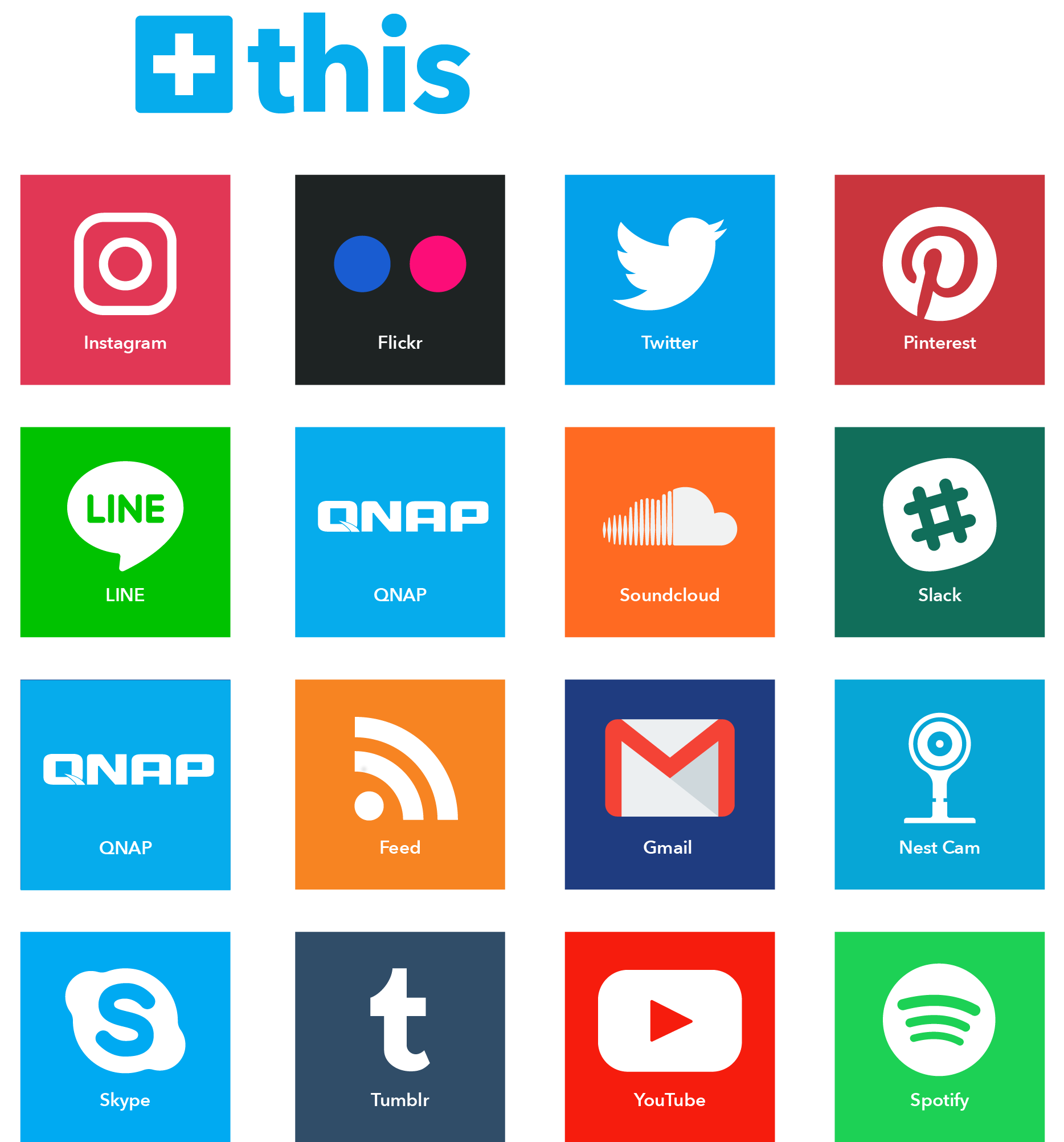 Your True Private Cloud
With myQNAPcloud, your NAS is now your own private cloud. Access your files anywhere, and on any device. Rather than pay monthly or yearly fees to a public cloud service, QNAP NAS gives you own your own private cloud storage. Remotely access all of the features QNAP NAS offers, including Plex, Virtualization, and more. myQNAPcloud ensures your data is private and secure, yet accessible anywhere.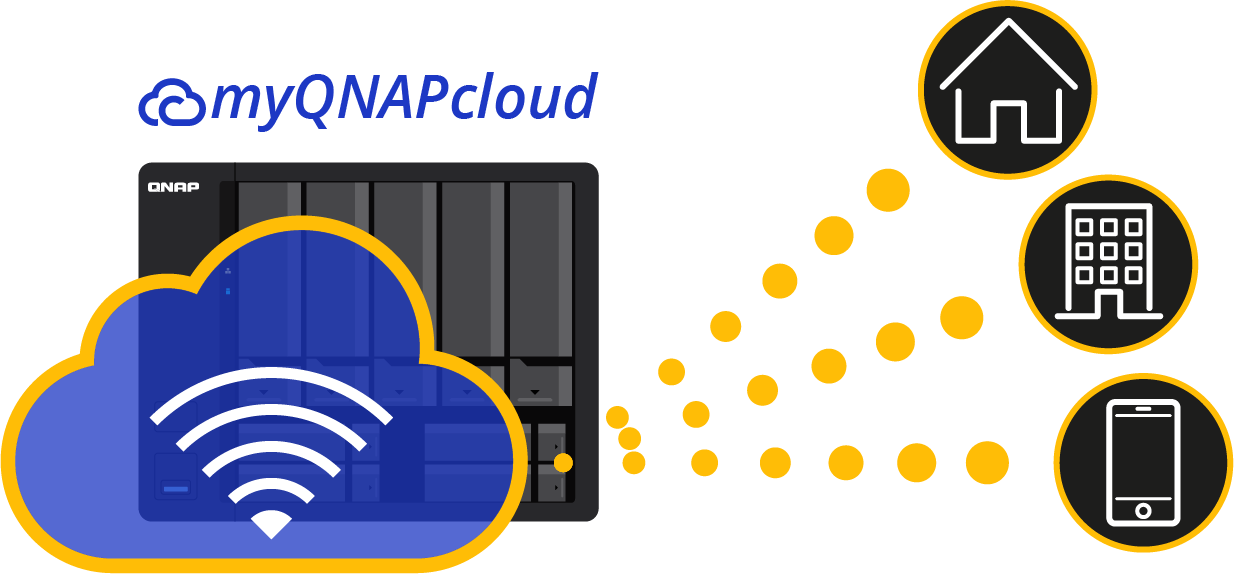 Secure Connections with QVPN
QVPN provides a secure way to access a network at a remote location, yet still appear local. QVPN can be used to create a VPN client that connects to a remote server or third-party provider to access content or services.Additionally, even turn your QNAP NAS into a VPN Server with PPTP, OpenVPN or, L2TP/IPSec services to allow connections from around the world.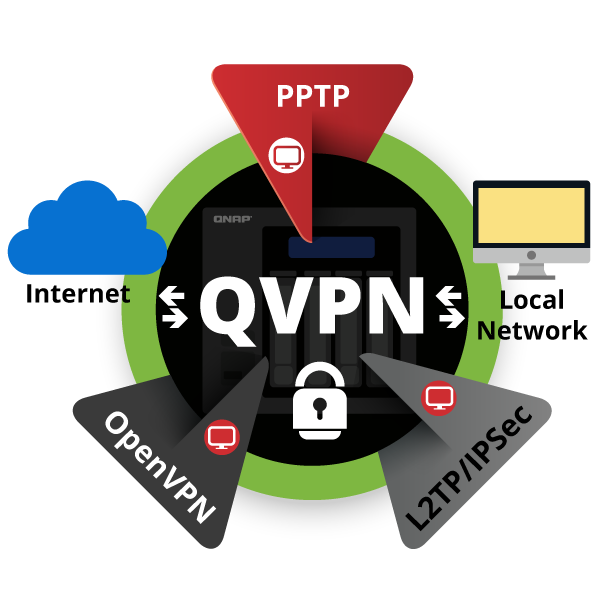 Upgrade to 10GbE
It's time to empower your home lab with a new generation of network connectivity with our 10GbE solutions. Revolutionary QNAP 10GbE NAS gives you fast and robust data storage, while the QNAP-QSW-1208-8C 10GbE Switch upgrades your network to blazing fast throughput. Even upgrade your current QNAP NAS and PC to 10G speeds with QNAP's Network Expansion Cards. Offering up to 10x faster bandwidth, QNAP's 10GbE solutions give you true flexibility and improved network performance.
Powerful Virtualization
Virtual Machines on your QNAP NAS
QNAP NAS makes running multiple Virtual Machines on your NAS easy. QNAP's Virtualization Station lets you run and manage all of your VM's, in an easy to use interface. Clone, import, export, and take snapshots while easily allocating hardware resources. GPU-Passthrough in Virtualization Station supercharges your VM's graphics performance. And with Vmware, Citrix, and Hyper-V Ready certification, your QNAP NAS supports nearly every virtual environment.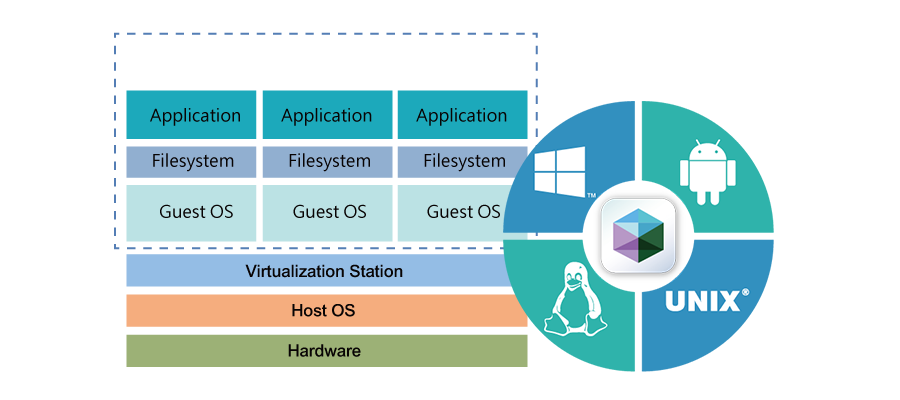 Docker and Linux Containers
QNAP Container Station exclusively integrates LXC and Docker® lightweight virtualization technologies, allowing you to operate multiple isolated Linux® systems on a QNAP NAS as well as download apps from the built-in Docker® Hub Registry. Download from a huge variety of applications and operating systems.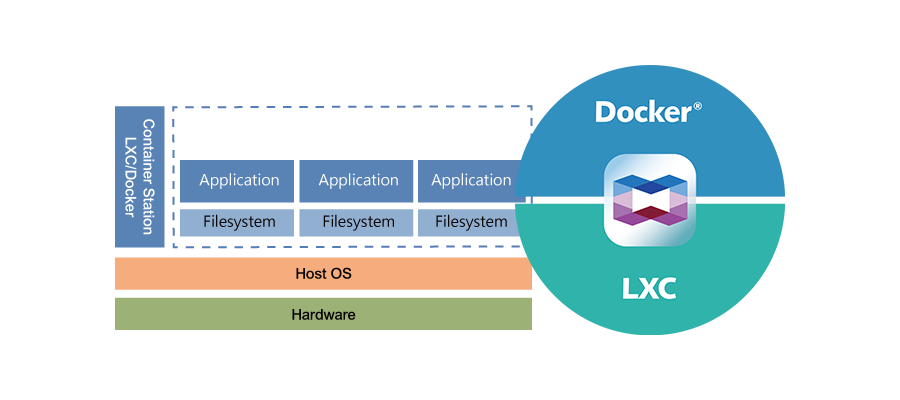 Artificial Intelligence and Internet of Things
QuAI

QuAI enables data scientists and developers to quickly build, train, optimize, and deploy machine-learning models with high-performance machine-learning algorithms that come with a wide range of supported AI frameworks on top of QNAP's robust NAS. QNAP NAS now supports graphics cards to provide additional computational power to help run your tasks more efficiently. Major frameworks and libraries are supported through Container Station (1.8 and later), such as Caffe, MXNet, TensorFlow, CNTK and NVIDIA CUDA. You can easily migrate existing containerized solutions to the QuAI platform, or start a new one with QuAI, to fully realize benefits of cognitive technologies.

QIoT

Introducing QIoT Suite Lite - a more hands-on IoT development app for QNAP NAS - that provides contains practical modules, while accelerating development and services. QIoT Suite Lite leverages Node-RED and Freeboard to help create IoT environment easily. Supporting multiple protocols (MQTT, HTTP and CoAP) and dashboards, it allows for quick connection of development boards along with multiple sensors. Easily manage and specify your rules engine and dashboard in the QIoT Suite Lite to initiate IoT applications within minutes. QIoT Suite Lite also adds MQTTS and HTTPs security layers on the protocol for secure network connections.